PSV Amateur Football - Everton
In the weekend of 21 and 22 December 2019, the PSV Foundation organized a training weekend for the amputee footballers of PSV. As part of the preparations for the cooperation between Only Friends Eindhoven and the PSV Foundation, board members of Only Friends Eindhoven were involved in the organisation of this training weekend.
At the invitation of the PSV Foundation, the amputee footballers of Everton arrived from England, to ensure that the PSV'ers could play two real international matches during the weekend. Only Friends Eindhoven mediated in the accommodation(De Sprinkhaan in Oirschot), and Ron Eskens of SOOW Pictures was present to selflessly make a beautiful photo report.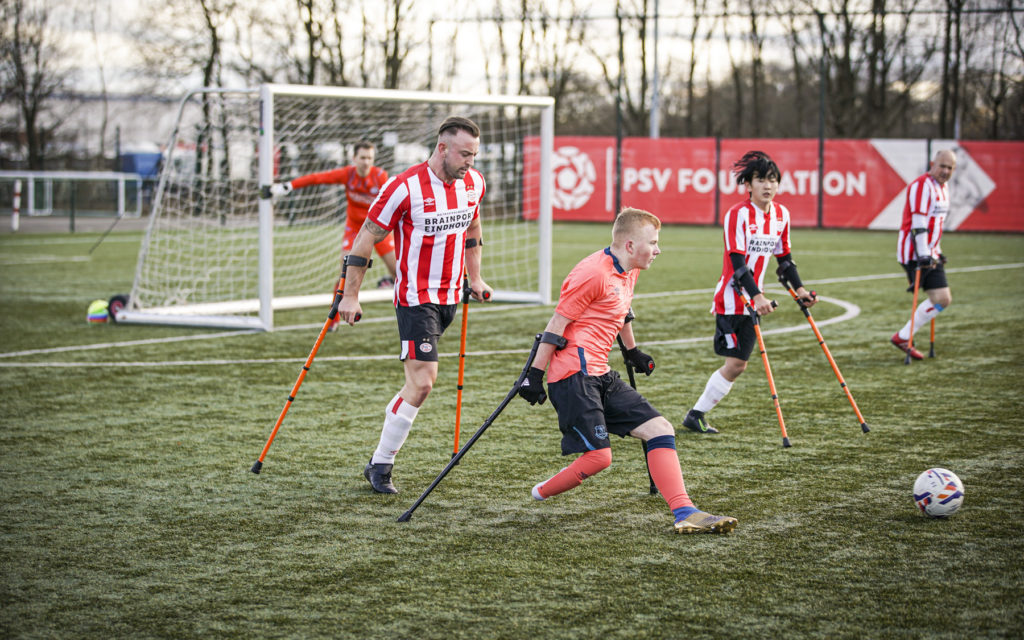 The players of the PSV Amputation team and the players and coaches of Everton were given a tour of the stadium, after which the first of two matches between both teams was played at the PSC Foundation Academy. The kick-off was performed by none other than Erwin Koeman, who gave the youngest amputation footballer (Giano Pool) the opportunity to outsmart the Everton goalkeeper.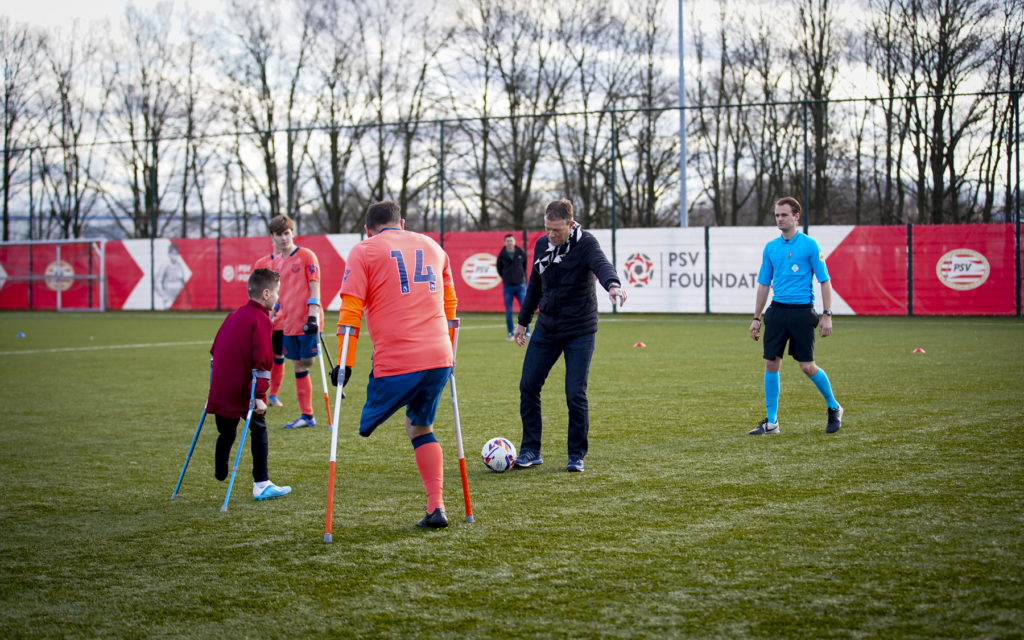 Unfortunately, PSV's players failed to win both matches, but in front of the cameras of the youth news agency and others, it was clear that progress had been made in the training sessions leading up to this weekend.